Many embalmed mice were among the creatures found in an old Egyptian tomb that was disclosed on Friday.
The very much safeguarded and finely painted tomb close to the Egyptian town of Sohag – a desert territory close to the Nile about 390km (242 miles) south of Cairo – is believed to be from the early Ptolemaic period, going back over 2,000 years.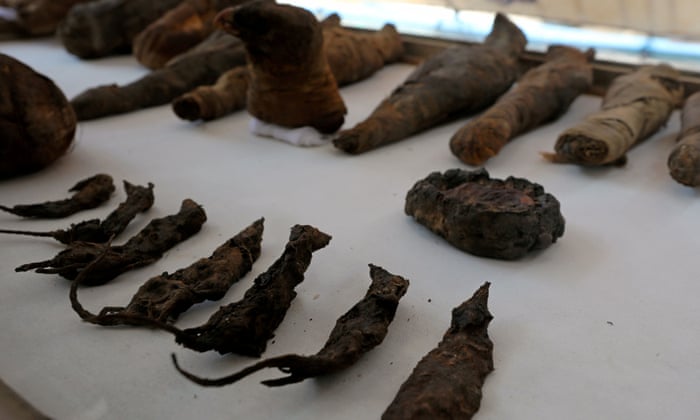 The tomb is accepted to have been worked for a senior authority named Tutu and his significant other, and is one of seven found in the territory last October, when specialists discovered dealers burrowing unlawfully for ancient rarities.
Its painted dividers portray memorial service parades and pictures of the proprietor working in the fields, just as his family ancestry written in hieroglyphics.
"It's a standout amongst the most energizing disclosures ever in the region," said Mostafa Waziri, the secretary general of Egypt's incomparable gathering of relics. He said it was a "delightful, brilliant tomb".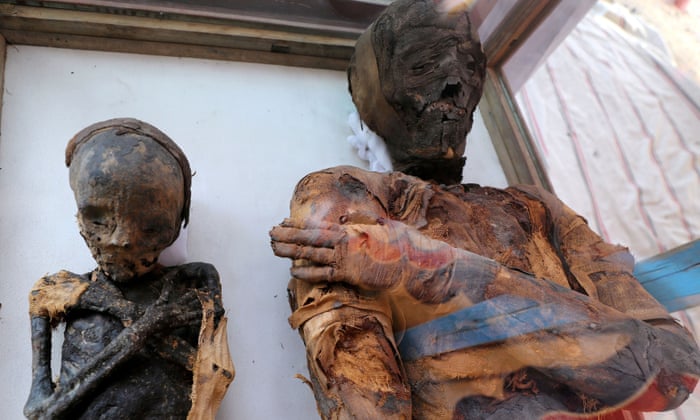 "It demonstrates pictures of the proprietor of the entombment room, Tutu, giving and accepting blessings before various divine beings and goddesses," Waziri said.
"We see something very similar for his better half, Ta-Shirit-Iziz, with the distinction that [we see] stanzas from a book, the book of the afterlife."Two mummies, a lady matured between 35-50 and a kid matured 12-14, were in plain view outside the shallow entombment chamber, alongside more than 50 preserved mice, felines and falcons.Ptolemaic rule crossed around three centuries until the Roman victory in 30 BC.The government has portrayed Sohag as "a standout amongst the most generally rich urban communities in Egypt", where a historical center opened last year.Agence France-Presse and Reuters adds to this report