İdeal bir mekanı güvene aldınız, her ihtiyacınızı öngören bir planlayıcıyla işbirliği yapıyorsunuz – ve tuzlarına değiyorlarsa, muhtemelen bu listeden bir fotoğrafçıyı yönlendirecekler.
Dekorunuz, elbiseniz, çiçekleriniz ve pastanız, gününüzde mükemmel görünebilir, ancak yetenekli çekim, uzman ışıklandırma, düşünceli kompozisyon ve günün anılarını sizin gibi şekillendirecek duvardaki titizliği düğününe tekrar bak. Bunlar istendiğinde önerdiğimiz fotoğrafçılar ve videograflar ve hayatın en duygusal olaylarına eşlik eden portreleri, anları ve tarzdaki canlı fotoğrafları çekmek için kime güvendiğimizi. İmza stilleriyle ilgili bakış açılarını ve detaylarını kendi sözleriyle paylaşmalarını istedik; burada, dünyanın en iyi 40 düğün fotoğrafçısı – doğrudan BAZAAR Bride rolodex'inden.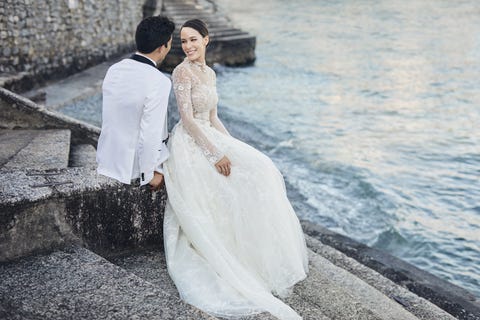 İmza Estetiği:  Bir düğünün anlarını, kompozisyon, açılar ve ışıkla olan deneyimime karşı kullanan, çağdaş ve manşet bir yaklaşım. Sonra beklenmedik, otantik anlar ve her çiftle birlikte çalışmamı yükseltmeme izin veren yeni bakış açıları bulmaya odaklanıyorum.
Spesiyaller:  Orijinal anları editoryal açıdan yakalamak. Sürekli olarak gelinin rahat hissetmesini ve çiftin arasındaki dinamik ve samimi duyguları yakalarken en iyi sürümü olarak görünmesini sağlıyorum. Onların enerjisinden çekiyorum – hepsi onlar için.
Rüya İstemcisi:  Hayatı dolu dolu yaşayan çiftler ve yaratıcı olmam konusunda bana güven duyan şık çiftler. Bu gibi müşterilerle, görünüşte tesadüfen ortaya çıkan her an tamamen kasıtlı görünür ve yalnızca hikayelerini daha ilham verici hale getirmek için hizmet eder. Seyahatten her zaman ilham alırım, bu yüzden çiftlerin rüya hedeflerinde çekim yapmalarına izin veren Jetsetters – foto-optimize edilmiş deneyimleri başlattık.
Düğün / Yıl: Yılda  12, bu yüzden her düğüme her şeyimi koydum. Christian Oth Studio, yıl boyunca daha birçok düğün yakalar. Stüdyo, New York, Paris ve Los Angeles gibi önemli şehirlere dayanan, hepsi farklı geçmişlerden ve stillerden oluşan çok sayıda yetenekli fotoğrafçı ve videografçıdan oluşuyor.
Farkın Noktası:  Düğünlere aklımda bir formülle yaklaşmam; Ben onun nedimeleriyle hazırlanırken, onu sevdiğini söylemesi için eşine telefon ederek ve bir baba kızını sunağa göndermeden önceki son öpücüğü gibi aralarındaki anları arıyorum. Bu anları, çiftin değer vereceği bir anı yakalamak için fırsatlar olarak görüyorum.
Film? Dijital? Video?  Hepimiz dijital ve getirdiği karmaşıklık hakkındayız. Çekim sadece ilk kısımdır, bundan sonra olanlar eşit derecede önemlidir. Görüntüdeki herkesin mutlak en iyi görünmesini sağlamak için üstün rötuşlama ve fotoğraf işleme ile tanınırız ve insanların film fotoğrafçılığından nostaljik hissettiği tüm nitelikleri geri getirmemizi sağlar.
Not Düğünleri:  Ann Brady ve Scott Kelce, Sean Parker ve Alexandra Lenas, Allison Williams ve Ricky Van Veen, Amanda Peet ve David Benioff, Alaia Baldwin ve Andrew Aranow.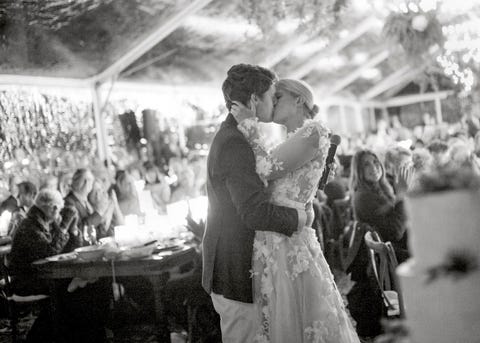 İmza Estetiği:  Zamansız, sade şıklığı hedefliyorum. Trendler gelir ve gider, ancak aşırı stilize edilmiş görüntüler hızlı bir şekilde tarihlenebilir. Her düğün gününün hissini çekiyorum, böylece fotoğraflarım 25 yıl boyunca güçlerini koruyacak. Düğünlerin mükemmel ve unutulmaz olması gerektiğine inanıyorum.
Spesiyaller Dahil:  Parti içinde, ondan ayrılmayan düğünler yapıyorum. Bir grup çekimi için nedimeleri çarptığımda olduğu gibi, gerektiğinde çok görülebilir, daha sonra gerektiğinde çok görülebilirim. Tecrübelerimin güne sakin bir seviye kattığını düşünmeyi seviyorum.
Rüya İstemcisi:  Düğün fotoğrafçılığı hassas bir iştir. Dokunma ve iyi yargılama gerektiren durumlara tanık oluyoruz. Müşteri ile fotoğrafçı arasındaki güven çok önemlidir. En iyi fotoğraflarım benim yönümden değil dürüst duygulardan kaynaklanır. Gerçek anlar zorla duygusallıktan daha güçlüdür.
Düğün / Yıl: Yılda  8-10 düğün, taze kalması için.
Farklılık Noktası:  Düğünlerin yanı sıra diğer iş türlerini de çekerim: editoryal, reklam, kişisel projeler ve kar amacı gütmeyen işler. Kendimi düğün fotoğraflarına değil düğünlerden etkilenmiş bir fotoğrafçı olarak görüyorum.
Film? Dijital? Video?  Öncelikle film, 20 yıldan uzun bir süredir bu şekilde çalışıyorum, ancak dijital Leica kameramı düşük ışık koşullarında sevmek için büyüdüm. Bazen, Super-8'i vururum.
Notun Düğünleri:  Kate Bosworth, Bridget Moynahan, Will Smith, Ben Stiller, Jennifer Lopez ve geçen yıl BAZAAR.com'un Özellikler Editörü, Olivia Fleming'in Matt Rubin'in düğünü burada görülüyor.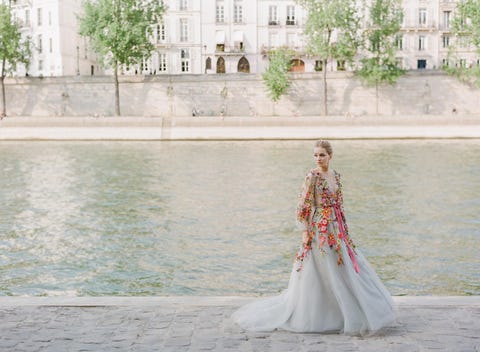 İmza Estetiği:  Moda fotoğrafçılarına yıllarca yardım etmek, düğümü editoryal bir zihniyetle fotoğraflamak olan yaklaşımımı bilgilendirdi. Sizi sadece zamana ve yere geri götürmekle kalmayan, aynı zamanda daha yumuşak, daha güzel bir versiyonuna taşıyan fotoğraflarla zamansız ve güzel bir hikaye anlatmayı amaçlıyorum.
Spesiyaliteler:  Dünyadaki uzak noktalardaki eşsiz düğünlerin belgelenmesi. Maldivler'deki çok günlük bir kutlamadan, İrlanda'da düğün öncesi at biniciliğine, bir çiftin yükselişine kadar herşeyi Mt. Kilimanjaro. Güzelce düzenlenmiş fotoğraflar için yönlendirme zamanı geldiğinde ve doğal olarak ortaya çıktıkça olayı sessizce çekmemiz gerektiğini biliyoruz.
Dream Client:  Ayrıntılara keskin bir bakışla iyi seyahat edilmiş şık çiftler. Düşünceyle dolup taşan nihai düğün deneyimini yaratmak istiyorlar. Genellikle anlamlı ve uzak bir yerde çok günlük bir evlilik kutlaması. Rüya düğünlerini görsel olarak ve deneyimsel olarak hayata geçirmelerine yardımcı olmak için seçkin bir düğün planlamacıları, tasarımcılar ve çiçekçilerden oluşan bir ekip oluşturuyorlar.
Düğün / Yıl: Yılda  12-15 varış düğününü kabul ediyoruz.
Farklılık Noktası:  Düğünden önce yaptığımız kapsamlı araştırma ve stratejik planlama ayları. Müşterileri tanımak ve güzel fotoğrafçılık fırsatlarını en üst düzeye çıkarmak ve sorunsuz bir müşteri deneyimi oluşturmak için mümkün olan her şekilde hazırlıyoruz. Mümkün olan en iyi fotoğrafları oluşturmak için zaman çizelgesi planlama, aydınlatma ve daha birçok konuda çiftlerimize yön ve rehberlik de sunuyoruz.
Film? Dijital? Video?  Dijital bir dokunuşla film üzerinde ağır olan ve bir etkinliğin en kapsamlı ve kapsamlı kapsamını sağlayan bir karışım. Bir fotoğraf stüdyosu olarak, kasten küçük ve uygulamalıyız; Sürecin her alanında doğrudan katılımımızın en iyi sonucu verdiğine inanıyoruz.
Notun Düğünleri:  Kate Upton ve Justine Verlander, Chelsea Leonard ve Conor Mara, VOGUE yazarı Jo Rogers ve Andrew Nichols, Maria Tucker ve Mark Trefgarne, Alexis Hearst ve Michael Howard, Ed Brown ve Ashley Vickers ve Kori Bero ve Parker Richey.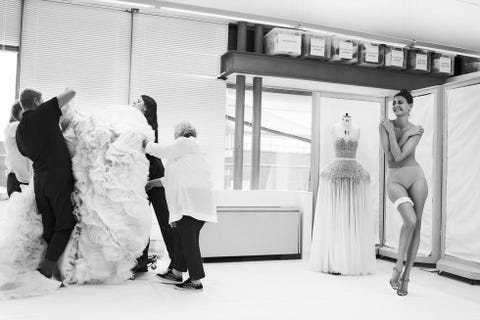 İmza Estetiği:  Mario Testino için sanat yönetmeni olarak çalışmakta 10 yılı aşkın deneyimim fotoğraf tarzımı anlatıyor; her şeyden önce kendimi bir 'düğün fotoğrafçısı' olarak görmüyorum, bir olayın, anın ve olayın özünü yakalamak isteyen biri.
Specialties Include: I become fully integrated within the event to capture a moment, and I build relationships with the people around me and gain their trust, so that they feel relaxed and free enough to express themselves naturally. I love to represent both the formality of the occasion and those off-guard moments which truly reflect the spirit of the event.
Dream Client: I have had the privilege of photographing many high-profile people and my favorite experiences have involved people who bring amazing energy to the party!
Weddings/Year: I am very selective about the number of weddings i shoot a year given the number of other obligations I have as a fashion photographer. Typically, I shoot between 4 and 6 per year.
Point of Difference: My style is a combination of reportage, fun, and creating moments. I don't believe in observing from a distance, I prefer to immerse myself fully to create the right image. I don't miss a moment–I am the first and last person on a dance floor.
Weddings of Note: Giovanna Battaglia Engelbert in Capri, pictured here.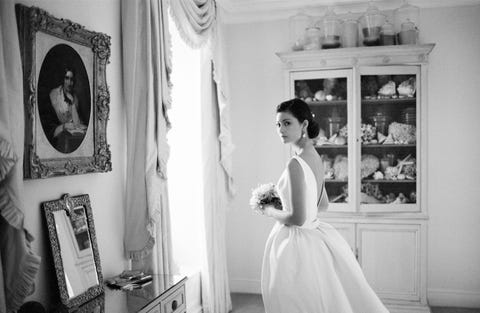 Signature Aesthetic: Fine art weddings shot on film and in an editorial style.
Specialties Include: Capturing genuine emotion between the gorgeous couple and their families. All shot 100% on film.
The Dream Client: A client that will take any and all direction before, during, and after a wedding. A client that I can be great friends with the day of the wedding. Someone that has impeccable taste for fashion and a love for all things beautiful and timeless.
Weddings/Year: About 25-30
Point of Difference: Shooting weddings for more than 15 years, I have the experience of documenting events all over the world. It's also been an honor to share and teach photo workshops for over 10 years as well, which have been attended by some of the industry's top names.
Film? Digital? Video? All film all the time at weddings.
Weddings of Note: Tamara Mowry and Adam Housley, Instagram founder Kevin Systrom to Nicole Schuetz, Samira Wiley and Lauren Morelli, Cristalle Belo and Justin Pitt, Peony Lim and Matthew Blakiston, Sterling McDavid and Carey Dorman.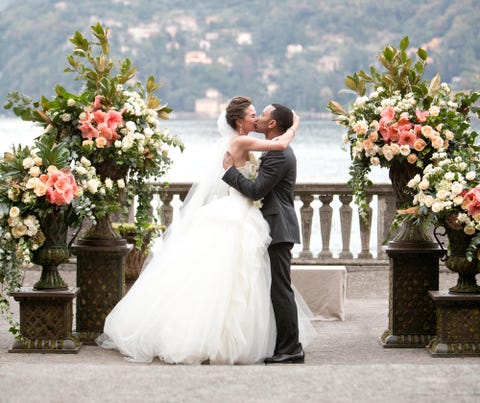 Signature Aesthetic: Blending film and digital is something I have been doing seamlessly for years; it has a really unique feel when it is all put together. I also keep my photos really clean and structured, which adds a timelessness to them.
Specialties Include: I am really good in less than ideal shooting conditions. I have been doing this a long time and tend to get called on for very technically difficult and demanding events.
The Dream Client: Luckily I get to work with dream clients all year. Clients who love the work I do and trust me to produce it with minimal involvement on their part.
Weddings/Year: We are a very small studio, so no more than 10.
Point of Difference: I come from an advertising background and bring a still-life aesthetic to weddings. In addition, I believe in seeing clients through the entire process personally (just me–no associates). I do all of my own Photoshop work and album design, and believe that shooting film and digital is essential in providing your clients with the best of both worlds.
Film? Digital? Video? Film and Digital
Weddings of Note: Chrissy Teigen and John Legend, Roselyn Sanchez and Eric Winter, Whitney Wolfe and Michael Herd, Angie and Arthur Blank, The Bachelor for ABC, Feiping Chang and Lincoln Li.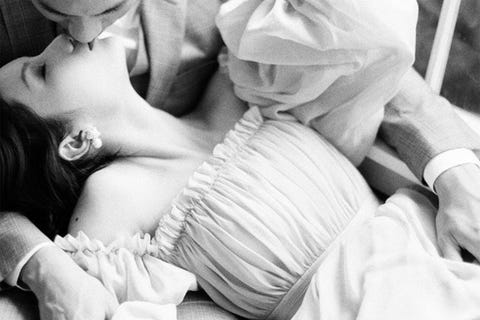 Signature Aesthetic: My images are artistic and intimate in nature. I try to capture emotion and create photographs that are evocative and quiet–yet have an impact.
Specialties Include: I am a film and natural light photographer with a background in fine art.
The Dream Client: Anyone who is completely in love–nothing is as beautiful as a couple in love.
Weddings/Year: I typically do a lot of fashion and editorial work in addition to weddings, so I try and limit myself to 15 weddings per year. I want to be fully present at every job and find that if I vary the type of work I do and limit the amount of weddings I shoot, it keeps me fresh and inspired.
Point of Difference: I think my creative approach, in combination with the look of film photography, has helped me develop a recognizable style. I am an artist first, and am constantly evaluating composition, light, and nuances of gestures as I shoot. I want images to have balance and feel very real with a hint of curated artistry.
Film? Digital? Video? My work is predominantly film. Use a variety of film stocks and have several film cameras so that I can shoot fluidly. As a professional, I think it is also important to be versed in all pertinent mediums, so I also shoot some digital when necessary. I love the luminous quality of film and it is always my first choice.
Weddings of Note: I've photographed these notables on their wedding days: Jessica Simpson, Lauren Conrad, Mark-Paul Gosselaar, Sophia Amoruso, Kevin Garnett, Wes Craven, Jason Bateman and Elton Brand.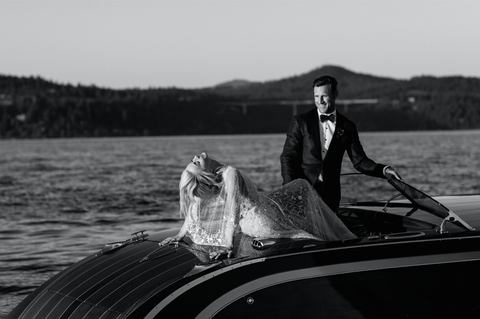 Signature Aesthetic: Editorial. Inspired. Effortless. More like an old movie than "wedding photography."
Specialties Include: My European influences often shine through in my choice of subject matter and commissions. I enter each session with an open mind and allow the editorial content to come through.
The Dream Client: Those who appreciate and give space for the real beauty to be felt, and those with the ability to let go and enjoy the moment.
Weddings/Year: Approximately 10-15 a year around the world.
Point of Difference: I have become known for my unique take on the often overly prescribed genre of wedding photography. I work with a host of clients in the creative and entertainment industries who value an editorial approach and crave refreshing results, often resulting in their wedding stories running on major media platforms.
Film? Digital? Video? 100% digital, combined with thoughtful work in post-production for an editorial, grainy, and raw finish–truly the best of both worlds.
Weddings of Note: Julianne Hough & Brooks Laich, Alex & Erika Orbison, LOHO Bride co-owners Christy Baird & Brian Doxtator–and more.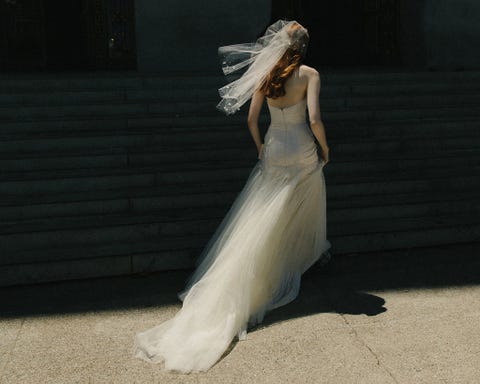 Signature Aesthetic: My goal is always to approach the day as unique, to look for and capture genuine moments in a way that highlights the emotional atmosphere at a wedding. I love images that are narrative driven, and my painting and design background gives my images a painterly quality, while still having a clean design eye.
Specialties Include: I capture candids and portraits, some that feel documentary-style and some that feel painterly. I love to show small details of the day that tell the story. Its a wide range of images that captures the wedding day as a whole.
The Dream Client: Trust is so important. Couples that trust and love the images that I make and therefore are so comfortable that they can focus on the parts that really matter and soak in as much of the day as possible. A wedding day goes by quickly, and being present for it is key.
Weddings/Year: I only take on 10-15, some of those being smaller elopements. This also allows me to create a range of other work. I shoot collections for various fashion designers as well as interiors, portraits, travel, and I have a newfound love of street style photography. The variety keeps my eye and perspective fresh for the beauty of wedding days.
Film? Digital? Video? I shoot digital, and no video.
Weddings of Note: In a way, they have all been noteworthy!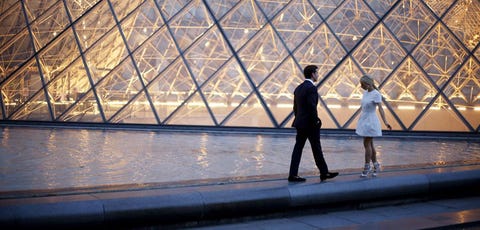 Signature Aesthetic: A mixture or fine art, portraiture, and photojournalism that is modern yet timeless. We want our images to still feel classic and beautiful twenty years from now. We also love shooting lifestyle, travel, and interiors and so we feel that these all tie in beautifully when capturing a wedding.
Specialties Include: One of the biggest compliments we receive is that we make people very comfortable in front of the camera and find a way to truly communicate our subjects' personalities. We also take the different generations at a wedding into account and strive to create images that everyone feels beautiful in, whether it's your young, hip cousin or your great aunt.
The Dream Client: Sophisticated and adventurous, unique and, of course–we love working with nice people.
Weddings/Year: 20-40, depending on the amount of destination weddings per year.
Point of Difference: Rather than applying a certain look or formula to our images, we welcome diverse environments and the challenges that come with them. From beaches to castles, we embrace each individual location with a fresh set of eyes and try to visually tell the story of each event. We've been photographing for over 12 years and have traveled to over a dozen countries and locations for our beloved clients.
Film? Digital? Video? We started photographing (and therefore are trained) with film, but eventually switched to digital. In our post-production, we emulate the feeling and look of film and thus feel we (and our clients) get to have the best of both worlds. When it comes to video, we refer great industry vets who we have great relationships with.
Weddings of Note: All of them are dear to us but of course destination weddings are often quite special: Australia, Bulgaria, Colombia, France, Belgium, Italy, Germany, the UK, Croatia, amd more are on our roster.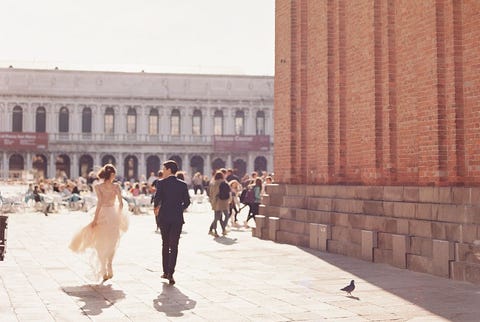 Signature Aesthetic: My desire is to create imagery that captures the essence of my couples and their style. I envision that moment when you're sitting with your grandkids years down the road, looking back at your wedding images and reliving the experience with them–and the joy they will feel to see you smiling at each other.
Specialties Include: I am an avid explorer and well-traveled. I've photographed all over the world and in many high-pressure situations. I appreciate creating incredible images for very discerning couples in any locale.
The Dream Client: The artist. The entrepreneur. The athlete. The virtuoso. The dreamer. Within a diverse scope of vocations, my clients have one strand of commonality: a desire for beautiful imagery, precision, and artistic authenticity.
Weddings/Year: As a boutique photographer, I limit my number to 10-16 weddings per year. It's incredibly important for me to focus on each individual couple.
Point of Difference: Better to hear it from others than me!
"Beyond his ability to do what any good photographer should do (lighting & composition), Eric has a unique ability to capture images that feel alive and keep us coming back to his work with intrigue and delight." – Lynn Easton, Easton Events, Event Designer & Planner
"Eric is sweet and fun to be around, but he is most importantly hard-working and passionate about weddings. He is experienced in shooting big productions, which is a quality I look for. It's clear he loves what he does when you see the beauty of his final images." – Laurie Arons, Event Designer & Planner
Film? Digital? Video? I photograph with film and digital. I love the way golden, natural light dances with film imagery. For interior, ambient-lit receptions, I love using digital cameras to capture the vibrancy of color and movement.
Weddings of Note: I work with a number of prominent, private clients per year–from celebrities and Fortune 500 executives.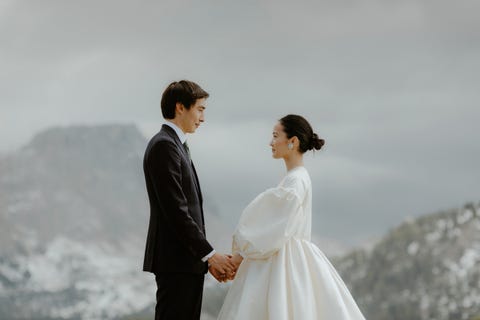 Signature Aesthetic: Cinematic and creative storytelling.
Specialties Include: I specialize in destination weddings in Europe. In 2017 alone, I shot weddings in Italy, the United Kingdom, Greece, New York, France, and California.
The Dream Client: A couple with a strong personality and a great aesthetic sense. My dream clients are wild on the dance floor and incurably romantic. Clients with a good sense of humor are my favorites. It's so important to have a connection through the day, and having fun together is always the best way to get close to people you've never met before.
Weddings/Year: 20-25/year.
Point of Difference: I am very good with people and I am intrigued by family relationships. I've never put my photography before people. I don't describe the weddings of my clients' as the projection of my own idea of a wedding on to their day, but I try to emphasize what's important for them and true to their personalities. My portfolio is very diverse and that versatility is what my clients like most. They feel they are not classified within my style and they can be themselves 100%.
Film? Digital? Video? I shoot mainly digital but I enjoy sometimes, when the flow of the day allows me, to have some photos on medium format film cameras or polaroids.
Weddings of Note: Arctic Monkeys' Matt Helders with Breana Mcdown in Rome.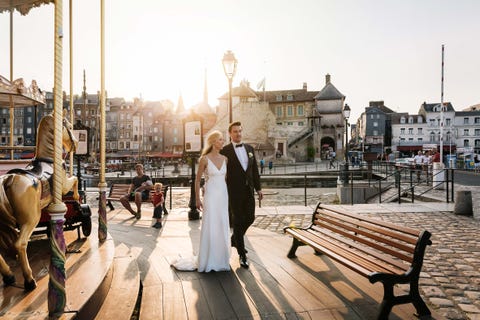 Signature Aesthetic: Artistic, effortless elegance. I focus on a natural look and capturing emotions. An editorial look stands out in my pictures, and they have a timeless beauty.
Specialties Include: Photographing destination weddings worldwide. I focus on making a place, venue, or destination a singular space. I try to achieve intimate photographs and create moments where the couples will never notice they are being photographed.
The Dream Client: Our dream clients are passionate about art, and merge elegance and creativity in all aspects of their weddings–without going too far to show it. They understand that simplicity is key. I love couples with creative minds, who trust my eye with no hesitation and are looking for photographs with a timeless style. Lastly, I am always excited by couples that push themselves out of their comfort zones, and can create a real connection between us.
Weddings/Year: About 20
Point of Difference: I create a natural feeling at each wedding, and natural light is a key component of my work.
Film? Digital? Video? Primarily digital–with a film look.
Weddings of Note: Sofía Sanchez Barrenechea de Betak and Alexandre de Betak.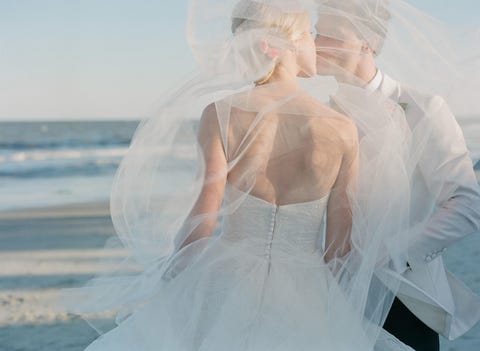 Signature Aesthetic: Deeply romantic, old-world imagery that's timeless in sensibility and style. I am most at home photographing in a country estate where dreamy landscapes and archaic venues collide; rich textures, natural light reminiscent of an Italian Renaissance painting, and bold botanical fashions all inform my signature aesthetic.
Specialties Include: Destination weddings–locations spanning from Lake Como to Telluride to Thailand; new environments keep me feeling inspired and give my work a fresh and cultured point of view.
The Dream Client: I want my clients to be in love with my images; and I want my style to resonate with their own vision for their wedding day. I love clients who wholeheartedly trusts my eye and vision. Having that connection where a client just gets it really creates an environment for me to create my best work.
Weddings/Year: 12-15
Point of Difference: I bring an additional layer of styling experience to all of my weddings. Carefully considered still-life vignettes give a moment of pause in a collection of wedding day reportage images, and my portraits are gently styled without feeling overtly posed. The final set of photographs is a blending of spontaneity with lifestyle editorial compositions.
Film? Digital? Both? I think of my approach as a hybrid. My portraits and scenic shots are usually made on film, and late night, low-light scenarios are best captured with my digital camera or black and white film. I make the decision for film or digital based on what will render the best image in that moment.
Weddings of Note: Ashley Tisdale & Christopher French, Petra Cortright & Marc Horowitz, Emily Maynard & Tyler Johnson, Dale Earnhardt Jr & Amy Reimann, Abby Elliott & Bill Kennedy, Annie Starke & Marc Albu, and Casey Wilson & David Caspe.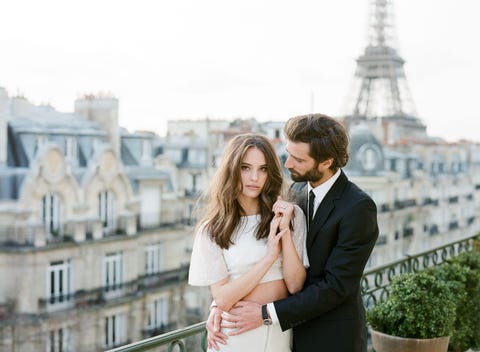 Signature Aesthetic: Excellence, diversity, inclusion, and timeless elegance. My style is editorial with a twist and a French touch.
Specialties Include: Strongly influenced by fashion and always challenging the status quo. I travel to some of the most beautiful places across the globe, with a true love for the South of France, Italy, and California.
The Dream Client: Our dream clients want a timeless, tasteful, and elegant destination wedding. They rent a private villa or venue, with close family and friends, to run an intimate wedding. They trust our editorial approach to document their day in a minimalist and elegant way.
Weddings/Year: Approximately 20 weddings per year.
Point of Difference: I am one of the few photographers shooting film in Europe, and I regularly shoot fashion campaigns, which helps bring a fashion touch to the table at weddings.
Film? Digital? Video? Film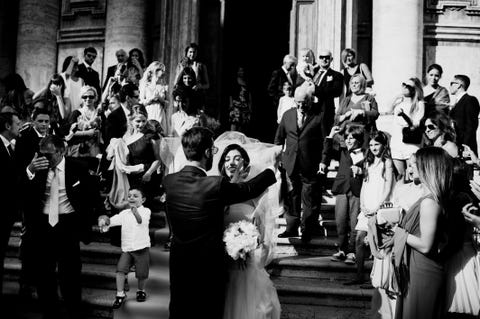 Signature Aesthetic: Poetic. I wish I was a poet, but since I am not as good with words, I try to put a little magic in my pictures.
Specialties Include: Portraits with an emotional touch.
The Dream Client: A couple who is truly in love–and who can be vulnerable enough to show it. I tend to fall in love with very small and intimate weddings. At intimate receptions and ceremonies, I have the chance to feel part of the couple's family and friends, and that is the most important thing to me.
Weddings/Year: Around 20 per year.
Point of Difference: I try to treat every wedding as a very special event. I want to know my clients as much as possible, so I try to meet them and develop a relationship with them prior to the wedding day. The more I know about them, the better I can do my job. What they love inspires me to capture their day in the best way possible.
Film? Digital? Video? Digital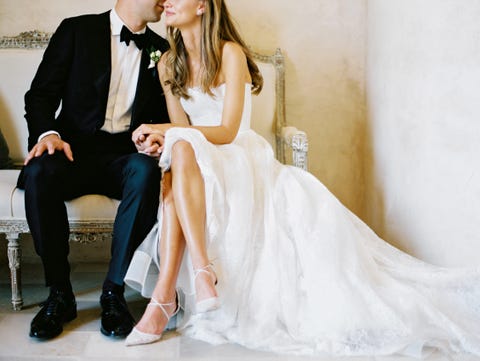 Signature Aesthetic: Capturing the essence of joy between a couple and those they love. I use film to create soft, natural, and timeless images that can be relived and enjoyed for years to come.
Specialties Include: From the second I pick up my camera, my goal is to make people in front of it feel beautiful and comfortable. I bring encouragement and positivity that help settle the butterflies, direction when needed, subtlety when a moment unexpectedly unfolds–and a good time when the music starts.
Dream Client: Whether in a remote destination abroad or a small southern town, my dream clients are those who are willing to be themselves and allow me the opportunity to do what I do best.
Weddings/Year: Depending on the scope of events I am commissioned for, I usually shoot between 15-20 weddings per year.
Point of Difference: The people always come before the photograph for me. That motivation has enabled me to develop genuine connections with the people I photograph and allows us to work together with ease.
Film? Digital? Video? My heart is in film photography. Its qualities are beautiful and timeless. With that said, there are some instances where digital proves to be the better medium for the situation.
Weddings of Note: I've shot beautiful weddings across the world, including a wedding where Jennifer Lawrence was a bridesmaid.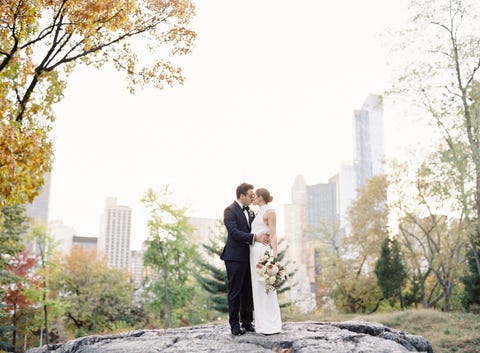 Signature Aesthetic: Timeless images that convey effortless sophistication and romance.
Specialties Include: Outdoor and tented weddings, weddings at private residences and destination weddings.
The Dream Client: A couple with elegant tastes that knows how to have unpretentious fun.
Weddings/Year: 10-12 for me and 5-10 for my associates.
Point of Difference: With a refined sense of aesthetics, we photograph people and eventswith creativity and imagination. I also combine my background as an attorney with our fine art aesthetic to ensure each client receives great attention to detail and the highest quality work.
Film? Digital? Video? Film and digital, medium format and 35mm film.
Weddings of Note: Gloria Vanderbilt's granddaughter's wedding, NHL New York Ranger's Kevin Shattenkirk and Deanna Abbey, model Emily Didonato and Kyle Peterson.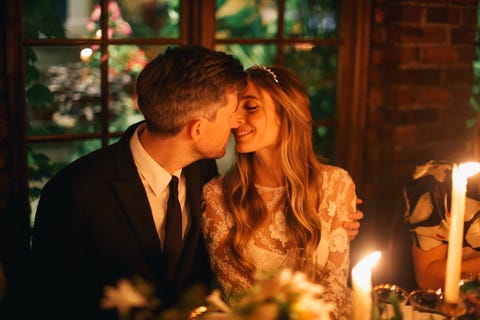 Signature Aesthetic: Romantic, dreamy, candid, joyful.
Specialties Include: I'm a hybrid shooter, which means I shoot both film and digital. I pitch our work as "editorial coverage meets magazine-worthy party shots." We focus on making our bride and mother of the bride feel their most beautiful, and we have been told that we are very fun to be photographed by.
Dream Client: We love working with large families, and family- oriented brides! Animal lovers are a plus–it says so much!
Weddings/Year: 10-20
Point of Difference: We offer very, very full coverage. We are family-focused. We deliver portraits of every guest.
Film? Digital? Video? Both film and digital.
Weddings of Note: Harley Viera-Newton, Alexander Berardi, All the Vicount Allendale daughters (Lucy Beaumont, Alice Beaumont, Martha Beaumont to Arthur Vestey), The Brennan of New Orleans, Whitney Weeks and Douglas Pickett.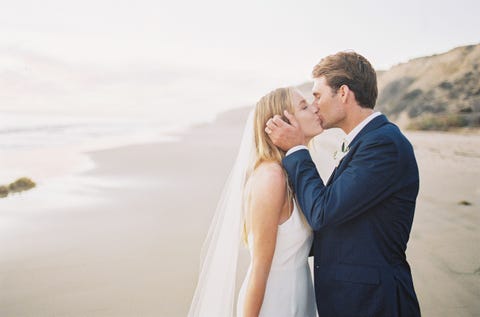 Signature Aesthetic: Candid, authentic photos blending my background in fashion/editorial photography, portraiture, and many years of photographing bands.
Specialties Include: Directing my subjects and couples in a way to get them to relax and be natural in front of the camera; I love photographing full destination wedding weekends where photography becomes a part of the event.
The Dream Client: The couple I love to photograph the most is a couple that is really in love with each other–and they love their friends. They want to create an experience for their wedding. They are sophisticated but have a background in or love fashion or music or art. They care about photography and trust me to take care of them and their guests.
Weddings/Year: Around 20
Point of Difference: There are a lot of good photographers out there, but what I bring to the table is my ability to connect with my subjects, getting people to relax in front of the camera and capturing the real moments that happen because of that comfort level.
Film? Dijital? Video? Ben çoğunlukla film çekiyorum. Dijital olarak eşleştiremediğim sonuçları almak için yanımda 4-6 farklı kamera taşıyorum ve 1960'lı yıllardan itibaren yeni ve eski kameraları çektim. Ayrıca düşük ışıklı durumlar için orta formatta ve 35 mm'de dijital olarak çekim yapıyorum ve ardından resepsiyonda dans etmeye başlıyorum.
Notun Düğünleri : Jamie Schneider ve Nico Mizrahi, The Office ve Josh Snyder'dan Angela Kinsley  .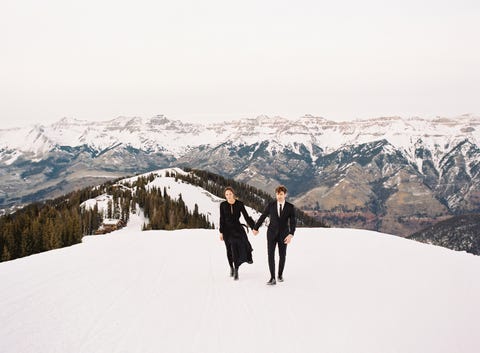 İmza Estetiği:  Sıcak ve gerçek.
Spesiyaller  Dahil: Uzmanlık alanım   düğünlerde orta formatta film çekiyor, bu da günün ışığını ve havasını yakalamakla iyi bir performans sergiliyor. Aynı zamanda, bir düğünü gördüğüm ve yakaladığım gibi aktığına inandığım birçok ticari çalışmayı da çekiyorum.
Rüya İstemcisi:  Pek çok "hayalindeki müşteri" ile çalışacak kadar şanslıyım – onlar günün değil, günün etkisine ve anlamına odaklananlardır. Aşık hayatlarının yeni bir bölümüne başlamak için geri çekilir, güvenir ve heyecanlanırlar.
Düğün / Yıl:  Genellikle yılda 15-20 müşteri ile çalışıyorum.
Farkın Noktası:  Sakinleştirici enerjimin ve rahatlığımın, sinirleri sakinleştirmeye ve zaten zorlu bir gün boyunca stresi azaltmaya yardımcı olabilecek biri olarak göze çarpmamda bana yardımcı olduğunu düşünüyorum. Endüstri trendlerine yenik düşmenin aksine, görüntülerime klasik, zamansız bir yaklaşımla bağlı kalıyorum.
Film? Dijital? Video?  Kodak filmlerini çekiyorum.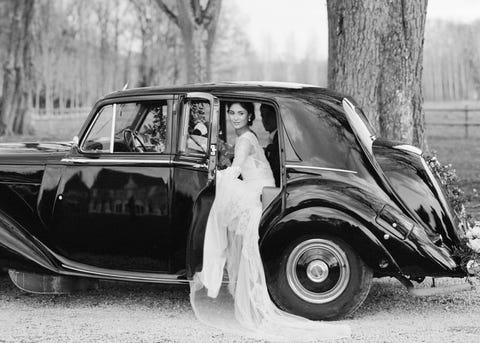 Signature Aesthetic: Effortlessly elegant, vibrant, unique, romantic. I love capturing the raw, intimate emotions of a wedding and the uniqueness of each event.
Specialties Include: My approach applies fine art to the unique vibrant celebration of a wedding day. I crave to capture the whole essence of this celebration in each single photograph, organically and artistically, always ready to click the shutter during the most special of moments and create memories to last a lifetime.
Dream Client: My bride is sophisticated, with a very keen sense of style, and her wedding will be remembered in thirty years as timeless, unique, and fun.
Weddings/Year: 15-20
Point of Difference: Experience; I have been shooting elaborate weddings for 18 years and have honed the ability to capture special moments in a very elegant, artistic way. My team is impeccable, professional, and knows how to navigate a wedding day.
Film, Digital? Video? I mainly shoot film because it creates a tangible softness and a stunning color palette. However, we also shoot digital to make sure we don't miss a moment.
Weddings of Note: Figure skating Olympian Tara Lipinski & Todd Kapostasy, Shannon and Peter Getty, Beth Behrs (of CBS' 2 Broke Girls) & Michael Gladis (of Mad Men).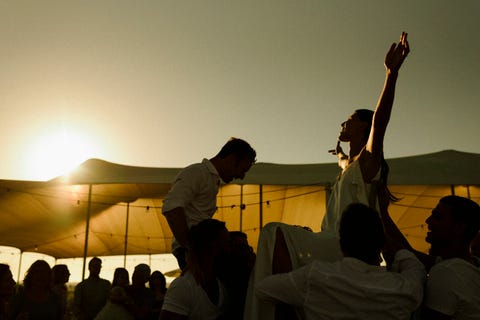 Signature Aesthetic: Cinematographic, emotional and artistic.
Specialties Include: Capturing emotions. I work mainly at destination weddings all around the world and am based in France. Whether I am shooting in Italy, the U.S., the UK, Indonesia…the most important thing to me is the connection between my couples and me,
The Dream Client: People who trust me to do my best work.
Weddings/Year: 15-20 / year
Point of Difference: Having a natural connection with the couples I work with, and a deep reverence for the human experience in general.
Film? Digital? Video? Digital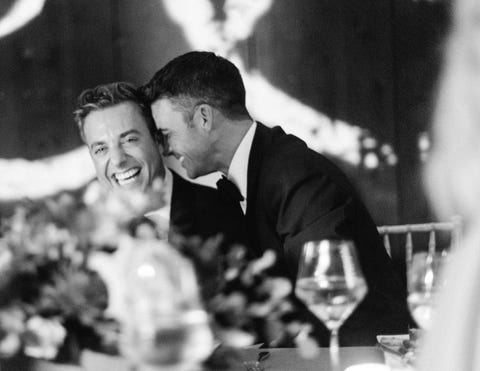 Signature Aesthetic: Modern, romantic, elegant, timeless. I like to take creative liberties through my perspective, but I always balance my approach with a soft, refined, authentic filter.
The Dream Client: My dream clients are fun-spirited couples that value celebration and put their trust in me and their team of vendors. They are typically fashion-forward with an affinity for design.
Weddings/Year: Approximately 12.
Point of Difference: My clients become my friends. It's that kind of trust that allows me to capture the emotion behind each couple on their wedding day.
Film? Digital? Video? I shoot digital and film. I like both and think different moments call for different approaches.
Weddings of Note: Serena Williams & Alexis Ohanian, Jesse Tyler Ferguson & Justin Mikita
Ryan Davis of Cloudless Films
Signature Aesthetic: Our company started out doing commercial work, and so when we started filming weddings we applied those same techniques. Storytelling is important to us, and we edit each wedding to reflect our couple's big day and their personalities.
Specialties Include: Our most watched videos are the shorter, highlight film we provide to clients after their wedding day, but all of our couples receive the full ceremony, as well as their toasts. Our other popular add-ons are drone coverage and a longer feature film.
The Dream Client: Our dream client is a couple who trusts us and the vendor team they have hired. They are able to relax and enjoy their day without having to worry about the details.
Weddings/Year: 15-20
Point of Difference: We work really well with photographers and the entire vendor team. We don't ask the couple to act or redo anything for the sake of video, and we let the photographer do all the directing. By the end of the day, a lot of couples forget about the cameras.
Style of Shooting: We have a clean, professional style. All our shots are stabilized and we capture multiple sources of audio so we can choose the best one for each shot. We also use long lenses so we can be around the perimeter for the ceremony, toasts, and dances and allow the guests celebrate with our couple.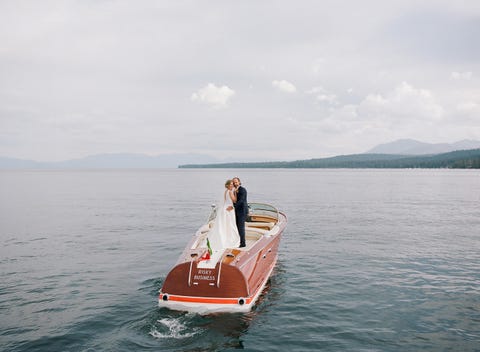 Signature Aesthetic: My clients tell me that my direction and approach to weddings makes them, their families, and their friends feel relaxed and calm. I definitely speak up and give plenty of direction, while allowing moments to unfold and be captured.
Specialities Include: My medium of choice is film. I specialize in huge complex weddings, the bigger the better.
Dream Client: People who are crazy in love, aren't afraid to cry, and show emotions while trusting me explicitly.
Weddings/Year: 12, most of these can be several day events. I like give my all to my clients. When I'm shooting your wedding, I'm in one thousand percent.
Point of Difference: I like to believe it's an experience with my clients sometimes that's priceless and an unexplainable style. I have the nicest clients on Earth!
Film? Digital? Video? Film
Weddings of Note: Weddings & portraits clients of note include: Diana Taurasi, Penny Taylor, Elle Fowler, Alex Goot, Vicky Belo, Hayden Kho, Haley Giraldo, Matt Williams, Pat Benatar, Tamera Mowry, Adam Housley.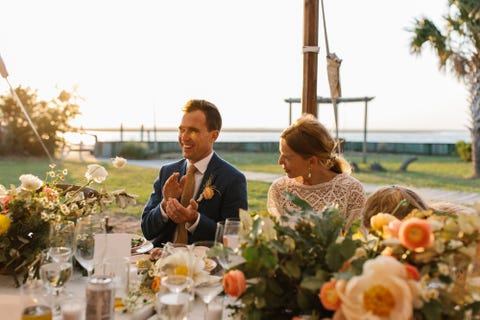 Signature aesthetic: Warm and soulful images that feel timeless.
Specialties include: Discretely capturing the raw beauty of the moment. Calmly embracing the unknowns of the day. Helping people feel relaxed and comfortable in front of the camera. Celebrating the individuality of each wedding.
Dream client: Any couple that loves my work and trusts me completely.
Weddings/Year: 15 or so.
Point of Difference: I go into each wedding with a blank slate, ready to document the day that plays out in front of me. Inspiration comes from the people, the light, the way the wind is carrying the bride's veil, the way the grandmother smiles at the ring bearer—all things that are unique to the day, and can't be planned. I'm always looking for that magic.
Weddings of Note: I recently worked with Easton Events on a wedding at Kevin Costner's Aspen ranch, which was insanely beautiful.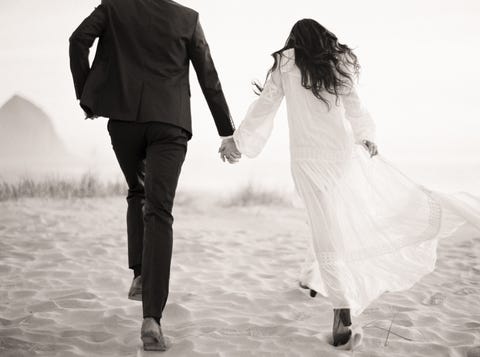 Signature Aesthetic: Beautiful, honest, and timeless. I want my clients to look back on their photos 50 years from now and still be able to feel that special moment in time.
Specialties Include: I frequently shoot destination weddings in far off places with epic environments, but no matter the location, I absolutely love capturing portraits of my clients that feel authentic and bring out the unique beauty and personality of each couple.
Dream Client: A couple who values my work and trusts in my process.
Weddings/Year: 20
Point of Difference: My wife, Amy. We actually met on my first ever photography job, and she's been by my side ever since. She helps me run the business and has such a keen eye for detail and emotive imagery. Working together allows us to serve our clients best, and I can't imagine doing it without her.
Film? Digital? Video? I love the rich, timeless look I'm able to create with film. I shoot almost entirely medium format film, but I do use digital as well once the sun sets and there is limited light available. I work hard to ensure that my film and digital images match up seamlessly so every shot, no matter the format, looks like my work.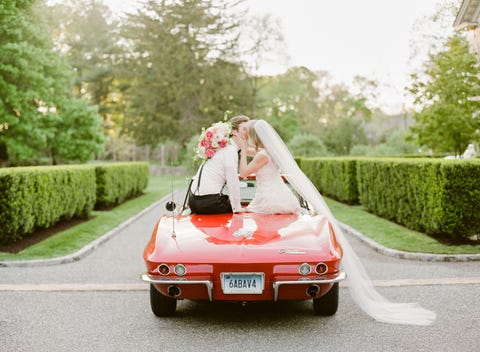 Signature Aesthetic: Timeless, refined, fashionable yet approachable and relaxed.
Specialties Include: I specialize in events captured with in an editorial eye. In addition to being beautiful I want my work to have heart and style without sacrificing substance or genuine moments.
Dream Client: Warm, well-traveled, fashionable, fun, and inspired. My dream clients want a refined (but not glitzy or showy) and personalized wedding. They are anything but cookie cutter.
Weddings/Year: I book 15-25 weddings per year locally and abroad.
Point of Difference: I've been documenting weddings for 13 years and was formally trained in design, photography, and film. I wear many hats the day of the wedding because I want my couples to have it all: the gorgeous portraiture, the emotion, the lively (and sometimes debaucherous) party photos, the unexpected moments in between as well as the design and details of the event.
Film? Digital? Video? I offer a combination of film and digital coverage. I mostly shoot film during the day for beautiful portraits, details and environmental images and then digital to capture special photojournalistic moments throughout the evening.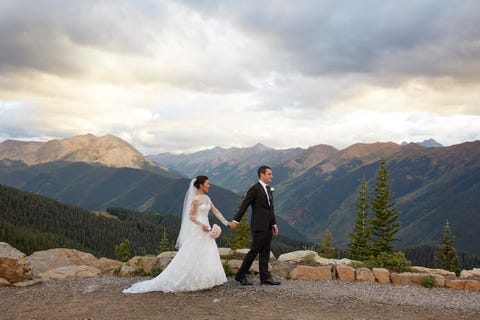 Signature Aesthetic: Destination chic. I am best known for my relaxed, editorial images while capturing the details, location, and the vibe of the wedding weekend in breathtaking locations.
Specialties Include: Editorial and fashion styled images in great destinations that are authentic and chic.
The Dream Client: The easygoing bride with impeccable taste in decor and fashion.
Weddings/Year: 10-15 weddings per year
Point of Difference: My calm but easygoing, fun demeanor is relaxing and stress-free for my clients. Being a commercial photographer and director, I have the experience needed to balance the production aspect of destination weddings while capturing images in an editorial style. I like to be unobtrusive while directing at the times when clients need it most.
Film? Digital? Video? Digital: I shoot digital most of the event and a small amount of film of just the bride and groom for a dash of whimsy.
Weddings of Note: Jamie Chung & Bryan Greenberg wedding on the coast in Santa Barbara. Hands down, Jamie wore the most beautiful dress! I loved the chic fashion with the summer camp vibe.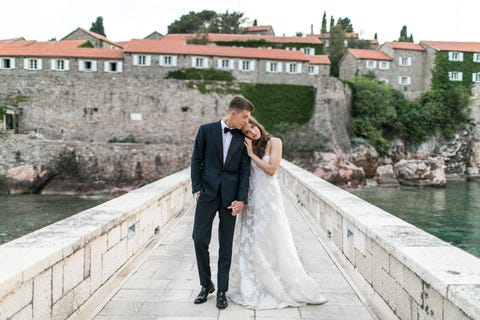 Signature Aesthetic: I love using bold colors and lighting to help capture the dramatic moments in action.
Specialties include: We combine digital and film to deliver unique imagery.
Dream client: We love destination weddings. Honestly, if there is an elopement and they want us to tag along for the week long story, we are in.
Weddings/Year: We limit our weddings to 20-25 quality weddings per year.
Point of Difference: We deliver a stack full of polaroids at the end of the night so that our clients can relive their wedding the next morning in physical prints.
Weddings of Note: My wife and I had a destination wedding in Sayulita, Mexico. I was fortunate enough to shoot an amazing wedding in the same town! We loved having a personal connection to the destination.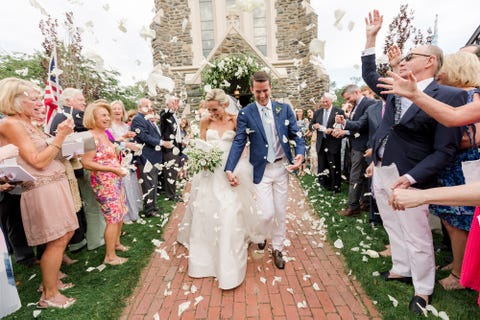 Signature Aesthetic: Real, clean, warm, editorial, and timeless. I want my work to move people emotionally in addition to being visually beautiful. Clients' reactions to galleries of their weddings are the very best reward!
Specialties include: My experience and personality; having shot hundreds of weddings, I can calmly but quickly assess every scene in a way that achieves the results my clients enjoy. Also, my love of travel and documenting new places is leading to a growing number of destination weddings.
Dream client: A happy couple who likes my style is a dream client.
Weddings/Year: 12-15
Point of Difference: A previous life in advertising, shooting editorial, and lots and lots of weddings, have shaped my visual style. A deep appreciation for the importance of everyone coming together on a wedding day, drive the emotion behind making those images.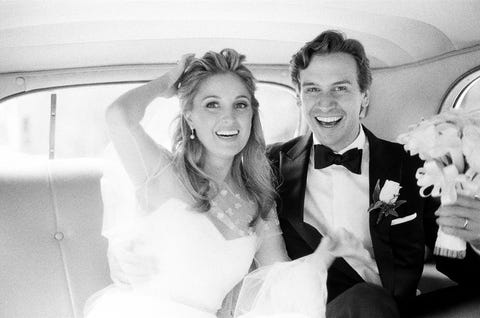 Signature Aesthetic: Beautiful and cinematic. Though I shoot stills, I'm deeply inspired by capturing fleeting moments and people in motion. My favorite photographs are full of life.
Specialties Include: Discretely capturing the moments, location, and details that collectively tell the story of a wedding day (and often, the entire weekend).
The Dream Client: A client who values great imagery and has sophisticated, refined taste is so inspiring. Fiona and Peter's destination wedding in Vermont is a perfect example.
Weddings/Year: About 12, allowing me to be fully available to my clients. I also shoot lifestyle and editorial throughout the year.
Point of Difference: Artistry is obviously paramount. But also, prior to the wedding, I scout locations and master the schedule so I feel completely prepared. Then on the wedding day, I cultivate an atmosphere that allows my clients to relax and be themselves.
Film? Digital? Video? Film is beautiful when the light is optimal but sometimes digital is the better tool so I have a hybrid approach. The digital and film are processed in a way so that the blend is seamless.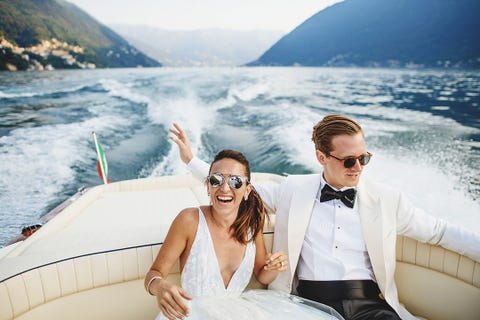 Signature Aesthetic: Elegant. Genuine. Emotive. Artistic. Effortless. Fashionable.
Specialties Include: The ability to embrace the natural flow, pace and energy of each wedding while—always—finding the most creative and emotive viewpoint of the moment. The result is a visual story that artistically and uniquely reflects the true personality of each couple's wedding. We have a dynamic style that adapts to the rhythm of the day; delicate when elegant; energetic when celebrations begin. Our portraits are the perfect balance of editorial and intimate.
Dream Client: I've been lucky, working with genuine couples (with an eye for style) with whom I share the same vision for their wedding; a beautiful celebration.
Weddings/Year: Limited to 12 weddings per year.
Point of Difference: I have a rare combination of creative and technical credentials, each of which have been invaluable platforms for fashion and wedding photography. No matter the circumstances—from shooting in natural light at sunset to setting up technically complex/beautiful lighting for speeches or the first dance—I'm able to do so in a relaxed, positive manner with a reputation for showcasing each wedding at its absolute best.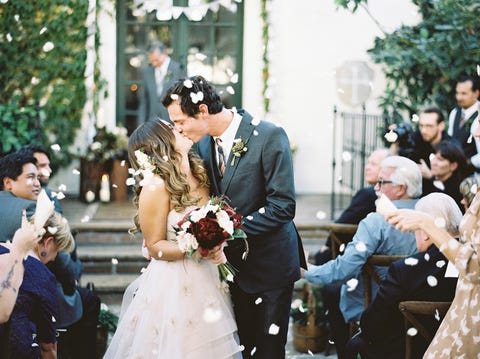 Signature Aesthetic: Warm, genuine and joyful images
Specialties Include: Seamlessly blending the look of film and digital images throughout a wedding day and thoughtfully capturing details.
The Dream Client: Couples who are in-the-moment and truly in love are a dream to photograph.
Weddings/Year: 15-20
Point of Difference: We are a husband and wife team and have been working together exclusively for a decade. We utilize each others strengths in capturing a wedding and are most often complimented on our professionalism and how comfortable and relaxed we help our subjects to feel in front of the camera.
Film? Digital? Video? We shoot a combination of film and digital, and use each medium when it's best suited.
Weddings of Note: While we feel all of our weddings are noteworthy, some may be more familiar with the weddings of Florida Georgia Line's Tyler Hubbard and Hayley Stommel in Sun Valley, ID, country singer Randy Houser and Tatiana Starzynski in Nashville, TN and most recently, LA Dodgers All-Star player Justin Turner and Kourtney Pogue in Cabo San Lucas, Mexico.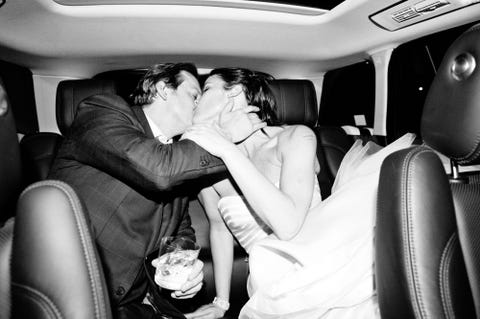 Signature Aesthetic: I like to think of my style as a curated narrative–I like to choose backgrounds and think about color palette in advance. After that, all of the action and emotions are just the story of a wedding day unfolding.
Specialties Include: I'm great at making couples feel comfortable in front of the camera. I'm funny, disarming and I will learn the names of everyone in your family and your wedding party, so they'll look at me and smile!
The Dream Client: I've found if I can earn a client's trust, the pictures really carry a greater intimacy, which makes for deeper and more powerful imagery. So, my dream client is really anyone who lets me in! Getting married is a big deal, and there are a lot of emotions involved. You should feel comfortable enough with your photographer to take them on that emotional journey with you.
Weddings/Year: Between 15 and 20
Point of Difference: I shoot both film and digital. I consider myself a film shooter, but I love using digital in low-light situations. Film will always give me the beautiful skin tones I'm looking for, but digital allows me to avoid shooting with flash late into the evening.
Weddings of Note: Zanna Roberts Rassi & Mazdack Rassi and Tiler Peck & Robbie Fairchild.
Noa Azoulay of Feather Love Photography
Noa Azoulay of Feather Love Photography
Signature Aesthetic: There's a dreamy, nostalgic, psychedelic and sometimes esoteric vibe to my images.
Specialties Include: I specialize in non-traditional weddings, editorial, portraiture, travel, food, lifestyle, and product photography. My home-base is in Mexico and Southern California, but I shoot destination weddings all over the world.
The Dream Client: My clients are all amazing, but usually they are people from creative backgrounds or they are artists themselves. They tend to connect with my work because the aesthetic suits them. We usually have similar styles–I think they can read my personality in my images. They are often laid-back, have great taste, and their weddings are beautiful and original. Most importantly, they trust me.
Weddings/Year: I choose my clients carefully to make sure we're a good fit for each other, so it can range between 6-20 weddings per year.
Point of Difference: I have created a strong and unique brand in my business over the past 14 years by staying true to my vision as an artist, whilst evolving. Instead of trying to appeal to everyone and wash my individual style out, I stick to the work I love to do and therefore attract the right clients that are specific to my niche.
Film? Digital? Video? I shoot both film and digital.
Weddings of Note: Emily Deschanel & David Hornsby in Los Angeles. Alexandra and Scott Anthony in Tuscany, Italy. Kestrin Pantera and Jonathan Grubb in Northern California.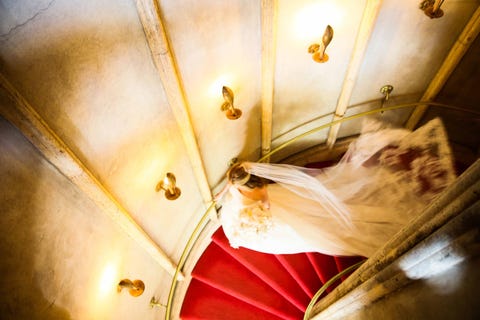 Signature Aesthetic: I am known for capturing beautiful, sophisticated, real moments caught in real time. I am searching for moments that touch the soul and reflect the personalities of the people involved.
Specialties Include: Since I come from a fashion background, my moments tend to have an editorial edge to them while still remaining authentic.
The Dream Client: The dream client trusts my eye and lets me record the highlights of the day which I typically capture by feeling them. When I am able to work like this, the wedding day feels like a dance. I sense the rhythm and heartbeat of the day and then the moments arise.
Weddings/Year: I typically shoot about 20 weddings a year.
Farkın Noktası:  Hayattaki her türlü anın belgelenmesini seviyorum. Yaklaştığım herkes bir gizem ve hikayesini ortaya çıkarmak ve özlerini bir görüntüde yakalamak için benim işim.
Film ? Dijital? Video? Son 14 yıldır, dijital olarak olayları çektim, ancak başlangıçta filme çektim. Dijital çekim yapmayı tercih ediyorum çünkü her 36 çekimde bir filmi değiştirmek zorunda kalmadan dakikalar içinde daha fazla meşgul oluyorum. Bu, belgelendirmenin daha doğal bir yoludur; böylece gerçekten kaçıran tüm anları yakalayabilirsiniz.
Notun Düğünleri:  George Lucas ve Mellody Hobson, Sofya Vergara ve Joe Manganiello, Howard Stern ve Beth Ostrosky, Eva Longoria Jose Baston.